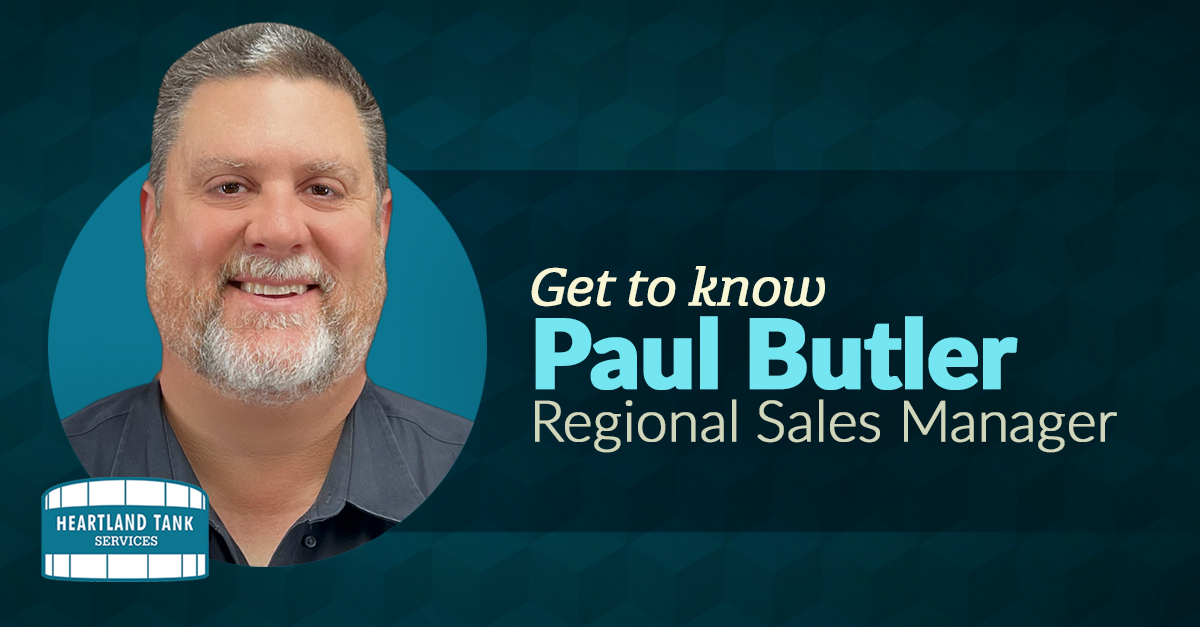 Paul Butler is one of our Regional Sales Managers. He works with our clients east of the Mississippi River. Get to know Paul a bit today!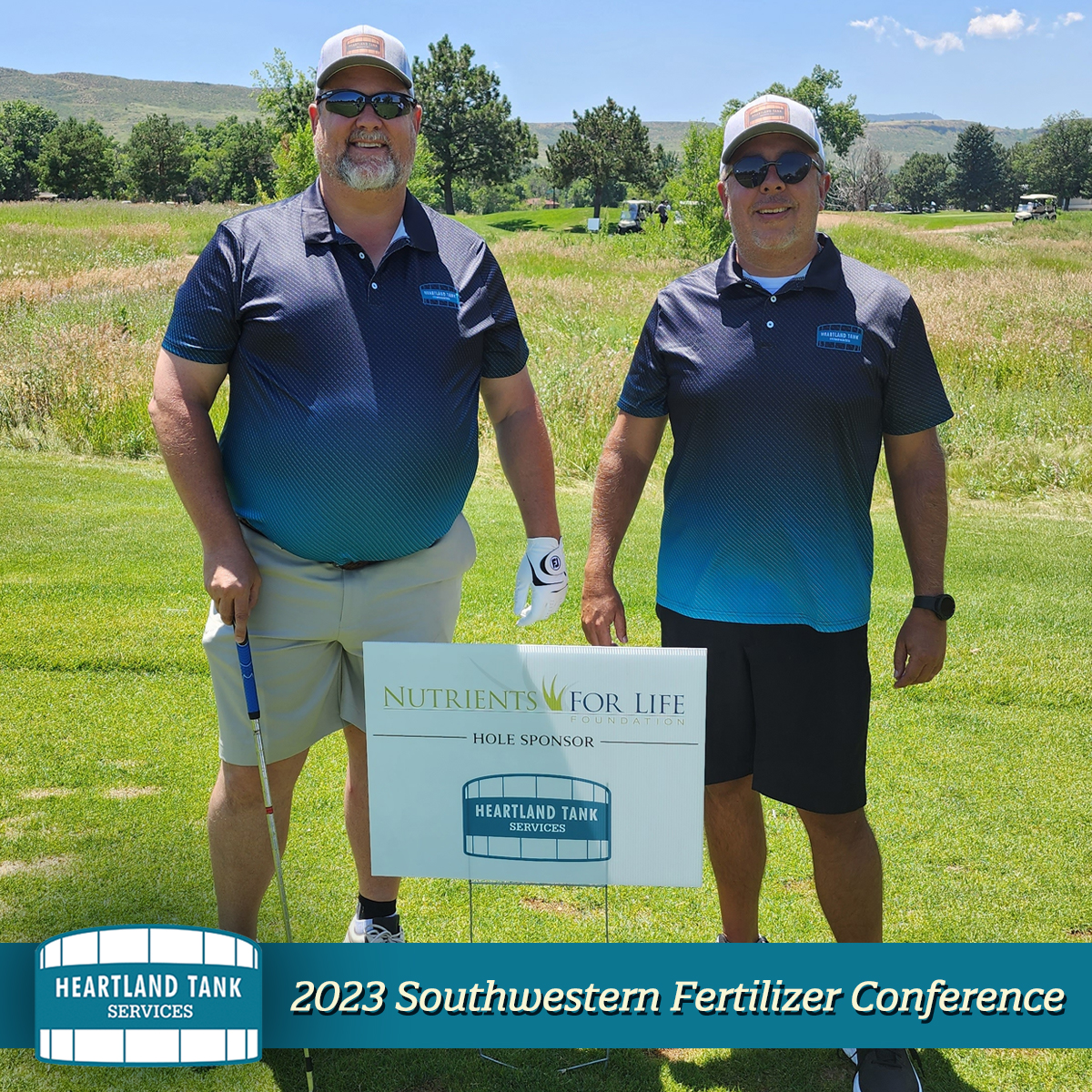 How long have you been with Heartland Tank Services?
Started on January 1, 2021.
What do you do at Heartland?
I work with our clients east of the Mississippi River based upon their needs. Clients may have existing tank questions, a need for an inspection, are thinking about expanding their current facility, will be altering their existing tank products which may affect their existing tanks, or they may have a need to update or replace liners that have reached their life expectancy.
Your favorite thing about working at Heartland:
The team of professionals that I work with and our great clients. The agricultural industry is a huge community of good people working hard to make an honest living.
What's a surprising or fun fact about you?
I have travelled to every state in the lower 48, lived with my family overseas in Singapore for 3 years, and travelled to many countries outside the USA.
Best piece of advice you've gotten:
Be a duck… let things roll off your back and never take things personally.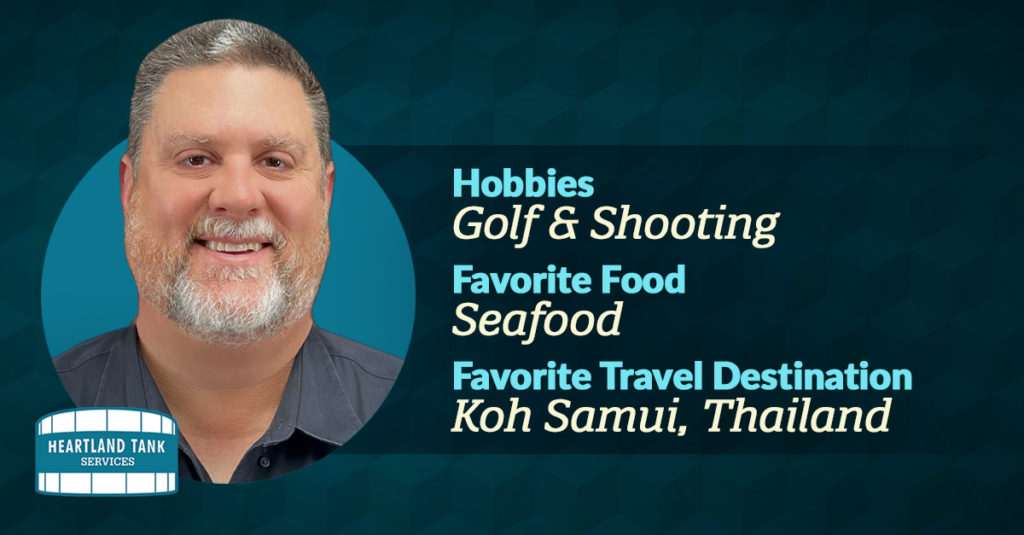 What do you like to do outside the office to relax?
Spend time with my family and grandchildren.
Favorite author:
R. A. Salvatore.
Favorite movies:
Green Mile, Lord of the Rings series, Happy Gilmore and Mr. Deeds.
Hobbies:
Golf and shooting.
Favorite Food:
Seafood whenever possible.
Favorite Travel Destination:
Koh Samui, Thailand
What College did you Attend?
Texas A&M
Favorite Sports Team:
Buffalo Bills
If you could give a younger person career advice, what would it be?
Find a good mentor and listen closely to their advice. Sometimes the person that gives you your first true harsh criticism may actually be your greatest supporter if you are willing to listen to what they have to say and you can get beyond potentially having your feelings or ego hurt.
Parting words:
Always be truthful and therefore you never have to worry about being caught in a lie. The only thing in life that we take to the grave is our honor and reputation so live a life that does everything possible to not damage those.