The start of the agriculture fertilizer trade shows and business meetings are around the corner with the 92nd Annual Southwestern Fertilizer Conference kicking off the season Saturday July 15th through Wednesday July 19th. Everything fertilizer will be the focus of businesses making deals. From dry and liquid fertilizer to trucking, shipping by railway to storage options, major players in the fertilizer market will be setting the stage for the supply market this coming year of agriculture.
As always, Heartland Tank Companies will be in attendance at Southwest, representing Heartland Tank Services, Inc. and Heartland Tank, LLC. The Heartland Companies team together to provide a complete array of storage products and services for storing large quantities of liquid fertilizer. Heartland Tank Companies is the leading provider in the liquid fertilizer industry for high quality storage tank fabrication and installation of internal flexible PVC liners.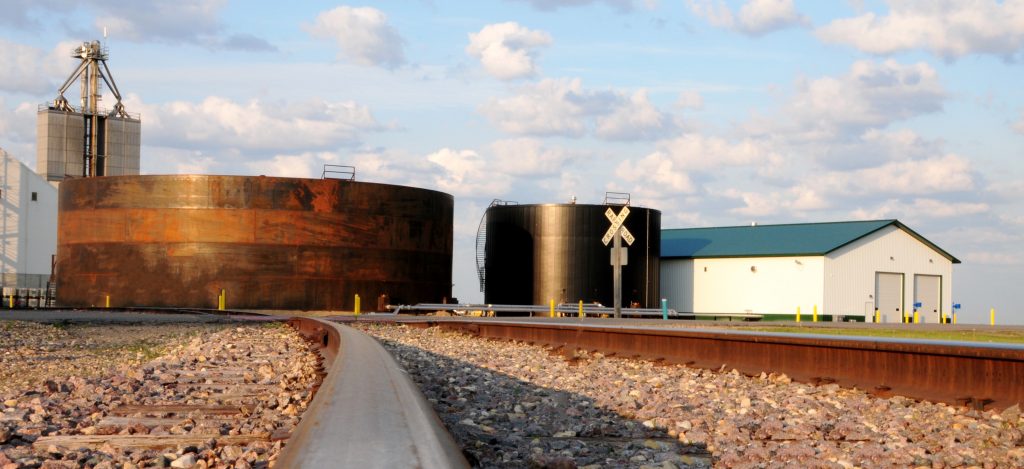 So what sets Heartland a part from the competition? The answer is simple: detailed logistic planning, top quality products, and professional service.
As one of our customers put it, Heartland Tank is not just about throwing an above ground storage tank out back. Adding a tank to your facility is a business decision that requires thorough planning of logistics for now and the future. Our team works with you to make your facility the most efficient and plan for future expansion. These logistics include the best sizes of tanks to serve your customers, the number of truck bays, mapping of piping, and automation products. Most important in this process is that we listen to your needs and vision to assist you in putting into action while maximizing efficiency and profit.
Top quality above ground storage tanks and PVC liners are the focus at Heartland. As API 650 fabricator, we use the best materials and fabrication techniques to ensure a tank that is well built and will stand the test of time. We only use 8 foot wide sheets of plate steel from the U.S. Compared to decoiled steel used by the competition, this plate steel allows our construction teams to build nice round tanks, avoiding the peaking and banding issues that other companies encounter. As for our PVC liners, we use virgin material and can usually use only 1 piece of uncut material.
Professional service is our pride at Heartland Tank Companies. We do not make sales; we make partnerships. Our representatives work with you in the building of your tank and continue to check in with you to ensure you are satisfied with your tank and liner. If there is ever any issue, we work to make it right.
In making sure your tanks are in the best working condition, we offer services to assist you in everything tank. An API 653 inspection is critical in evaluating the health of a tank and is usually required by the state every 5-7 years. Every Heartland API 653 inspector is certified by API and provides a detailed report of your tank. We can also assist you in the cleaning of your tank in preparation of the inspection. If a tank is in need of repair, our team will discuss the options and provide a recommendation that will maximize the longevity of your tank.
We hope to see you at the Southwest Conference and would enjoy discussing your liquid fertilizer needs and how Heartland Tank Companies can serve you.